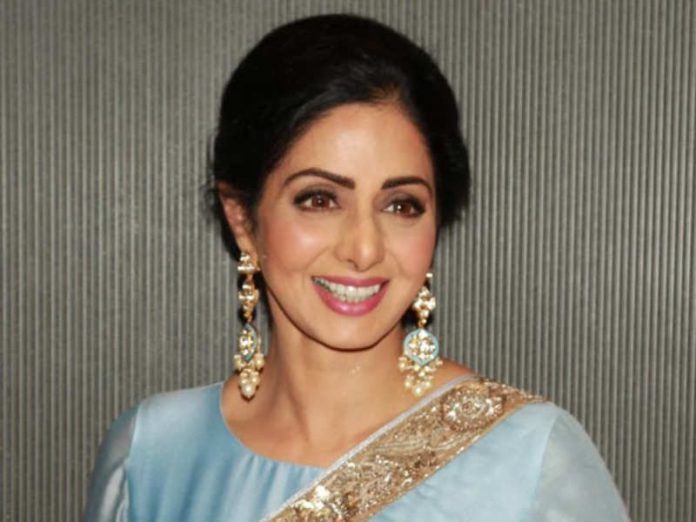 Sridevi, an icon of Bollywood who made sari the sexiest dress of the era passed away on 24th February 2018. Mesmerizing her audience for over five decades with her strong performance she had a massive fan base from all over the world. She started her career as a child artist and evolved to one of the best in industry.
Here are some most interesting facts about Sridevi that very few people knows:
1. Birthplace and family background
On 13 August 1963, Sridevi was born in Sivakasi, Tamil Nadu. Her father, Ayyapan belonged to Sivakasi, Tamil Nadu and mother, Rajeswari was from Tirupati, Andhra Pradesh. Her father was a lawyer and she one sister and two stepbrothers.
2. Original name of Sridevi
On screen, she was called as Sridevi but her real name was Shree Amma Yanger Ayyapan.
3. Debut as child actor
Thunaivan in 1969, directed by M.A. Thirumugham was her first movie in which she appeared on the silver screen for the first time. She was only 4 years of age at that time.
Her mother or sister Srilatha always used to accompany her to film sets during shooting during shooting of her films between 1972 till 1993.
4. She played Rajinikanth's stepmother role in a Tamil film Moondru Mudichu, in 1976.
In that movie Sridevi was paid more than Rajnikanth.
5. Debut in Bollywood
Sridevi made her Bollywood debut in 1979 with Solva Savan and her popularity rose with each passing year.
6. When Rekha dubbed for Sridevi
Being born in Madras, she had mostly worked in South Indian movies that is why she faced difficulty while speaking Hindi. So, Rekha dubbed for her in several movies. Apart from Rekha, former actress Naaz also used to dub for Sridevi.
7. Sridevi was fluent in Tamil, Telugu, English and Hindi
Chandani was her first movie in 1989 in which she dubbed her dialogues in Hindi.
8. Sridevi actually spelled her name as Sreedevi, but she never really corrected the spelling.
9. While shooting for the song 'Na Jaane Kaha Se Aayi Hai' she was down with high fever (103 degrees).
10.Sridevi was the highest-paid Hindi actress from 1985 to 1992.