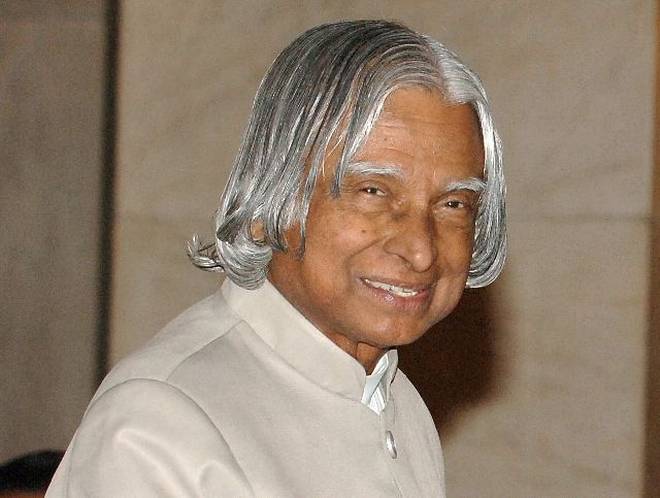 Known as the Missile Man of India, A. P. J. Abdul Kalam was the 11th President of India from 2002 to 2007. Here are 20 realistic quotes of APJ Abdul Kalam to inspire you.
Dream, Dream Dream, Dreams transform into thoughts and thoughts result in action.
Success is when your Signature changes to Autograph
Dreams are not those which comes while we are sleeping, but dreams are those when u don't sleep before fulfilling them.
All birds find shelter during a rain. But Eagles avoid rain by flying above the clouds. Problems are common, but attitude make the difference.
Failure will never overtake me if my definition to succeed is strong enough.
Thinking is the capital, Enterprise is the way, and Hard Work is the solution.
Let us sacrifice out today so that our Children can have a better tomorrow
Suffering is the essence of success
We should not give up and we should not allow the problem to defeat us
Confidence and Hard work is the best medicine to kill the disease called failure. It will make you successful person.
Climbing to the top demands strength, whether it is to the top of Mount Everest or to the top of your career.
You cannot change your future, but you can change your habits, and surely your habits will change your future
Don't read success stories, you will only get a message. Read failure stories, you will get some ideas to get success.
Black color is sentimentally bad but, every black board makes the students life bright.
Dream is not the thing you see in sleep but is that thing that doesn't let you sleep.
If you want to shine like a sun. First burn like a sun
Your best teacher is your last mistake
Old friends are gold..New friends are diamonds..If you get diamonds don't forget gold.
The best brains of the Nations may by found on the last benches of the classroom.
One best book is equal to hundred good friends but one good friend is equal to a library..